The main Undead Unluck trailer released earlier today for the upcoming supernatural comedy anime and, man, does it look utterly beautiful… and wild.
Especially as, along with getting a glimpse of the first time Fuuko and Andy meet, we get to see the two crazy protagonists battling some of the enemies from the mysterious organization that wants to use both of them and their abilities for its own purpose.
Alonside the wild action, the new Undead Unluck trailer also gives us a glimpse into the amazing world building the manga the anime is based on is known for, as well as a peek at its gorgeous art style.
In addition to the Undead Unluck trailer, the artists performing the anime's opening and ending theme songs and the songs themselves have been named.
They are Queen Bee's '01' as the Undead Unluck opening theme song, and Kairi Yagi's 'Know me' for its ending theme.
When does Undead Unluck premiere?
The new anime series is based on the hit manga series written and illustrated by Yoshifumi Tozuka.
It is directed by Yuki Yase (Fire Force), with Hideyuki Morioka as character designer and chief animation director.
David Production is in charge of the anime production.
Viz Media is publishing the manga series outside Japan, with 12 volumes currently out in English. Viz has this to say about the Undead Unluck plot:
All Fuuko wants is a passionate romance like the one in her favorite shojo manga. Unfortunately, her Unluck ability makes that impossible. But just as Fuuko hits rock bottom, Andy sweeps her off her feet—literally!

Now she's become Andy's unwilling test subject as he works to find a way to trigger a stroke of Unluck big enough to kill him for good. However, when the pair discovers a secret organization is hunting them, it puts Andy's burial plans on hold
The first episode of Undead Unluck premieres in Japan on October 6th, with Hulu streaming the anime in North America.
Watch the new Undead Unluck trailer below, and you will see just how utterly gorgeous but absolutely crazy this one looks.
I don't know about you, but this one is a must watch for me.
RELATED: New Undead Unluck key visual hints at how crazy the anime's characters turn out to be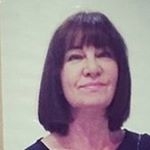 Latest posts by Michelle Topham
(see all)