As the DC Universe is attacked by literal nightmares, Red Hood is about to see his worst fears come to life. A variant cover for Knight Terrors: Robin #1 sees Jason Todd's fear of the Joker take on a terrifying, physical form.
News of DC Comics' upcoming event Knight Terrors has hit the comic book world fast. In addition to a four-part main series, Knight Terrors will have numerous two-part miniseries that see the heroes and villains of the DCU attacked by living nightmares. As the rest of the Bat-Family takes on their worst fears, two former Robins are going to be tackling their demons together.
The main cover for Knight Terrors: Robin #1 from Ivan Reis showcases new, nightmarish villains that reflect the darkest moments of the heroes' lives. For Jason, this is a twisted version of Red Hood, which features the more dome-like helmet the Joker supposedly used when he was the Red Hood. The mask also features an upside-down smile and the villain brandishes a crowbar that grows right out of its arm. Liam Sharp's variant also shows off the demonic-looking Red Hood in a very Jaws-like tableau.
Red Hood's Biggest Fear is His Murder Personified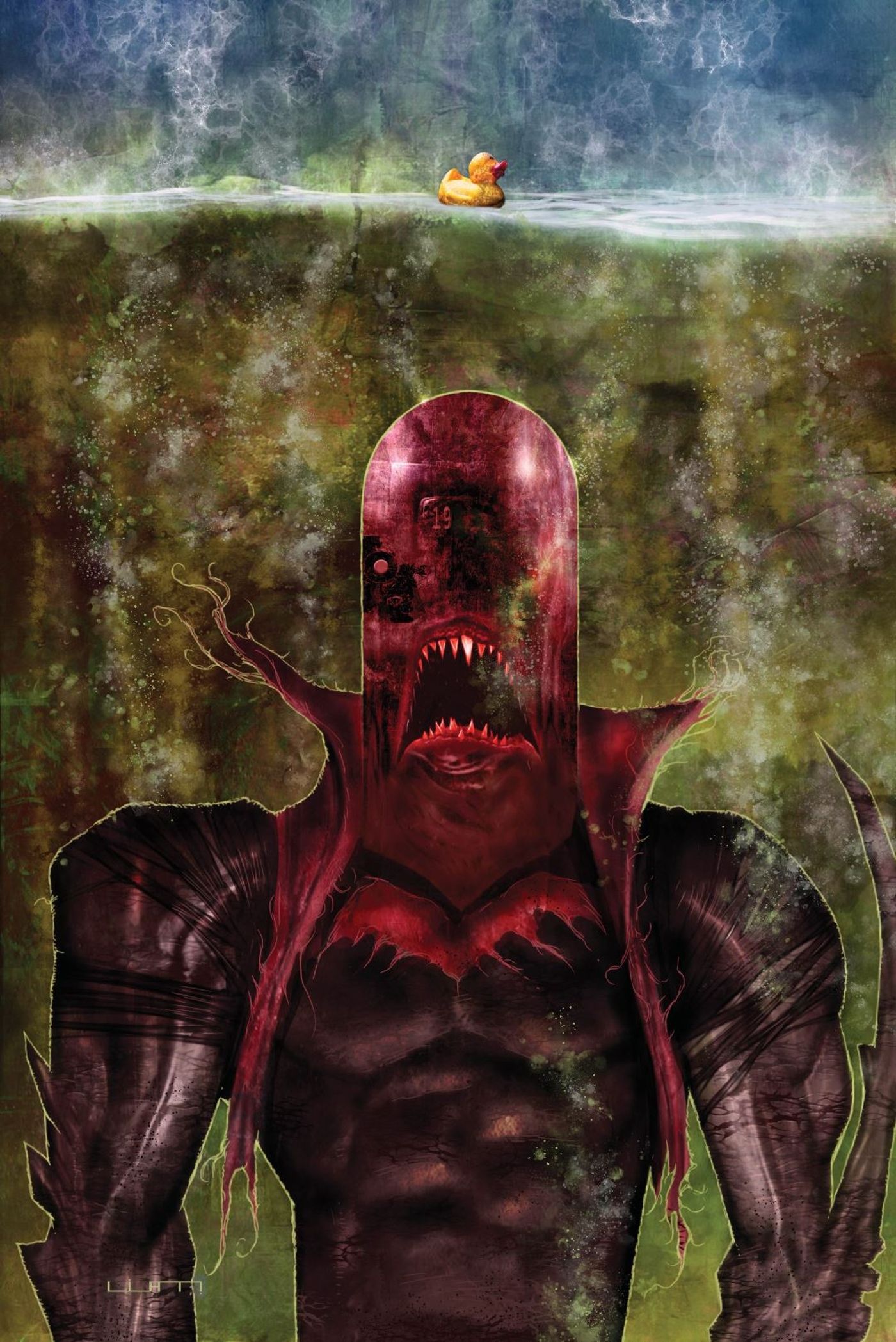 Jason Todd was infamously murdered in the classic "Death of the Family" storyline. He was later resurrected and took on the identity of Red Hood. Since coming back from the dead, Jason has had a few encounters with the Joker, most of which ended with the vigilante beating the Clown Prince of Crime senseless. In The Joker: The Man Who Stopped Laughing, Red Hood spends a considerable amount of time tracking the villain down, only stopping when Jason believes he finally killed the Joker.
Needless to say, much of Jason's life, since he returned from the dead, has been defined by his connection to the Joker. Aside from taking on the Joker's supposed previous identity, Jason has also used a crowbar as a primary weapon, the same thing Joker beat Jason with in "Death of the Family". Despite his tough guy act, Jason is still dealing with residual trauma from his own murder. That's not good considering the entire DC Universe is about to be attacked by their worst fears in Knight Terrors. Like it or not, Red Hood is going to confront the events of his past head-on in a terrifying way.
Red Hood's Twisted Opposite is a Personification of Trauma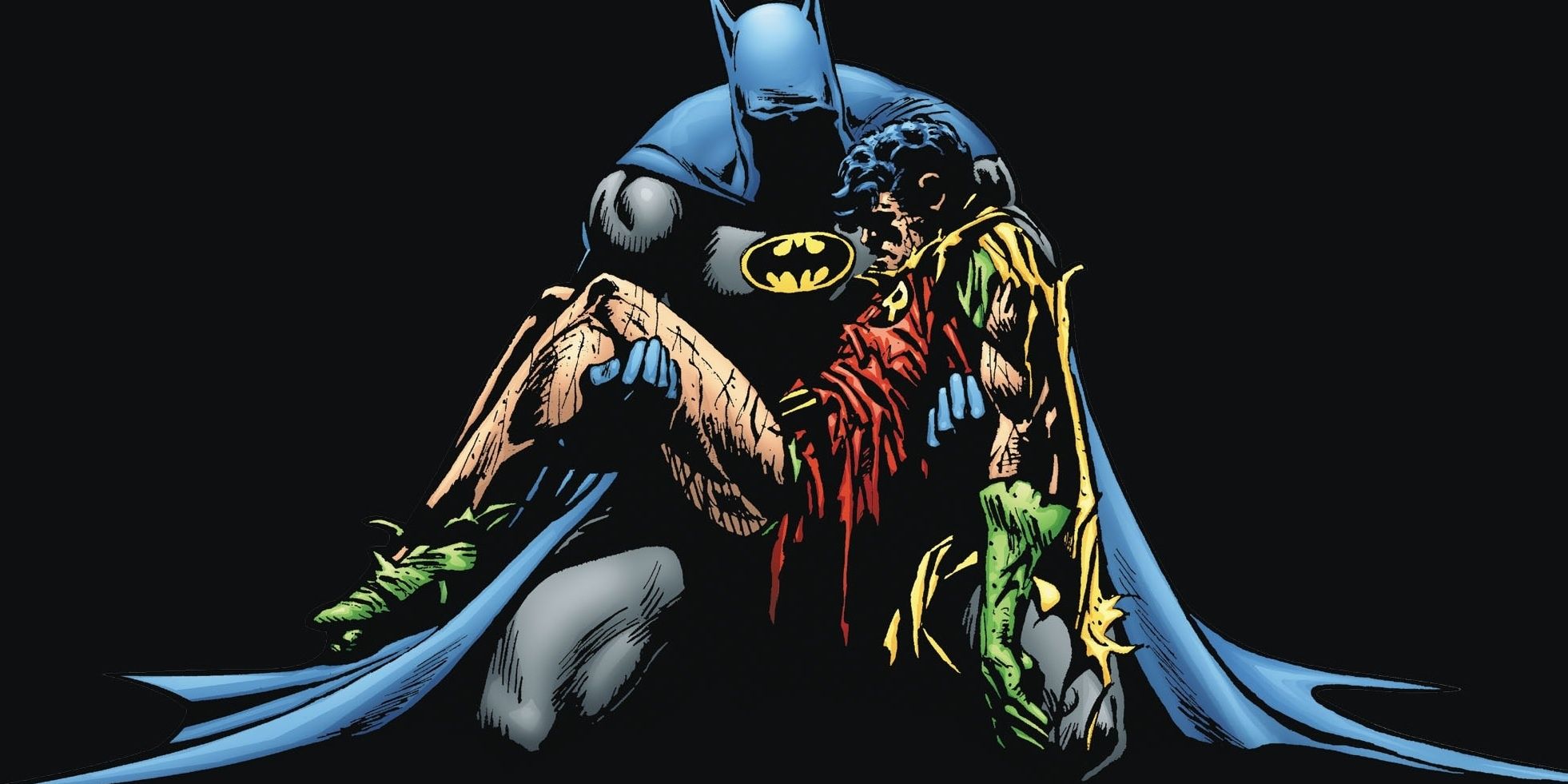 Red Hood hates the fact that much of his life is defined by his untimely murder. But as much as he wants to get past it, Jason still has hangups surrounding his trauma. Clearly, whatever malignant forces behind Knight Terrors know that Jason is still afraid by what happened to him in "Death of the Family" and is ready to use that fear against him. But this could be a moment of growth for Jason. By defeating a physical manifestation of his fear, the former Robin may finally be able to leave his death in the past once and for all. Fans can see Red Hood's twisted new enemy in Knight Terrors: Robin #1, on sale July 11th.