In-ho's infidelity is out in the open in the latest episode of Doctor Cha.
Protecting their mother, Jung-min and I-rang who both got a front-seat affirmation of their father's affair chose to not disclose the truth to their mom. Dr. Kim who knows about it also misses the timing to confess what he knows.
abbyinhallyuland watches Doctor Cha on Netflix
Episode Recaps: 01 & 02 | 03 | 04 | 05 | 06 & 07 |
---
Doctor Cha Episode 8 Highlights
After her patient's attempted suicide, Jeong-suk focuses more on his welfare and even faintly blames Sora for disregarding the signals that their patient is emotionally unstable.
While the doctors are still gossiping about the curious embrace Dr. Roy gave Jeong-suk as well as In-ho's panic, Jeong-suk remains oblivious about the heightening tension between the two.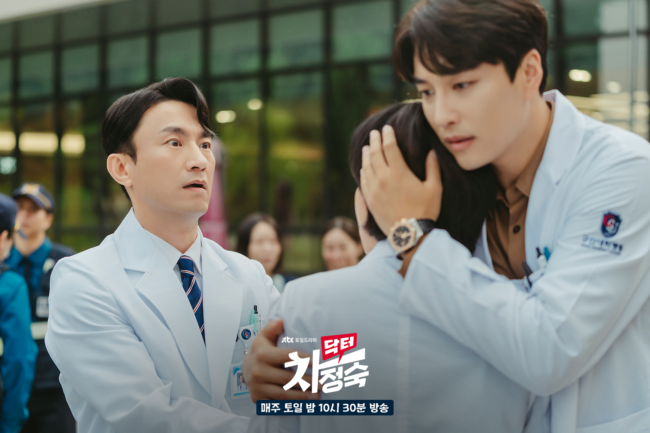 ---
"Being able to live is something more than beautiful."
Encouraging the suicidal patient, Jeong-suk lets him see some of the dying patients and their families struggling every day to live one day at a time. With emotional support from his wife, the patient decides to continue loving his precious life.
Twisted and supportive of her mother, Eun-seo drops a bomb when she and her parents went on for dinner. Intentionally, she invited I-rang who learns of her father's affair.
She brings it up later to her grandmother who scolded her son for the trouble he created.
The next day, it was Jung-min's turn to discover his father's unacceptable action. Worried for his mother, he is firm to keep her in the dark which the whole family agrees to.
Unfortunately, the truth was also stumbled on accidentally by Jeong-suk when one of the medical staff shared Seung-hee's social media account.
Alone in a break room, Jeong-suk realized all the conferences her husband attended and even the one when she was hospitalized were vacation trips with Seung-hee.
With her recent painful discovery, she proceeds to meet her family for her birthday celebration at a popular hotel.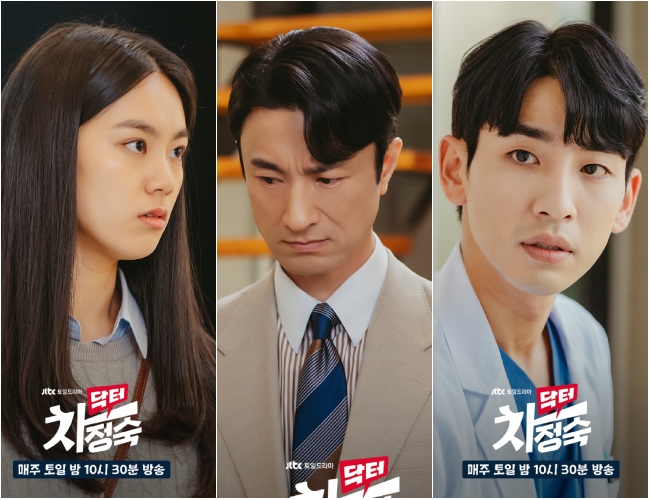 ---
Doctor Cha Episode 8 Musings
Albeit mentally strong, we can only imagine what Jeong-suk felt when it dawned on her that her husband is having an affair in the 8th episode of Doctor Cha. Given the effort she poured to be an ideal homemaker, In-ho's conscious mistake is unforgivable.
More so, In-ho's reaction of not trying to correct the mistake asserts there's no point for Jeong-suk to consider even giving him a chance.
We're definitely rooting for Jeong-suk to discontinue her marriage and go wherever her heart will be happy.
This episode also touches on suicide among patients struggling with the correct mindset to use. Jeong-suk delivers a pep talk to the patient by stressing how life is still beautiful despite afflictions which is true in every sense.
In-ho starting a regular routine with his other family is just a perfect punishment given how the Choi mother-and-daughter have twisted attitudes. Hopefully, Jeong-suk acts rationally and gives herself the love she deserves if her husband can't do that for her.
Will Seung-hee brave the short distance to present herself in front of Jeong-suk's children next episode? Will Jeong-suk push to end her marriage?
Be inspired to commit to personally made happiness like Cha Jeong Suk in Doctor Cha! International fans can watch it on Netflix!
---
Photos: JTBC Drama